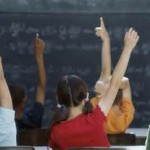 Mission Statement – Heart and Soul Design Communications Center emphasizes not just the skills, but also the experience by fostering a positive environment for students to discover and freely express their creative voice by bringing the imagination of young minds to life through media. We strive to build the voices of tomorrow today – from future filmmakers, journalists, photographers, graphic designers, writers, IT professionals, environmental advocates and artists of our future.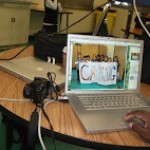 After School Programs – The YDP after school program is operating in over 140 schools throughout the Los Angeles Unified School District and is designed to provide students, from Kindergarten to 8th grade, hands on learning experience with various multimedia programs. PROGRAM OVERVIEW: Video Production, Multimedia and Computer Literacy are among a few of the educational enrichment activities offered by our afterschool program. Our courses provide a curriculum that instructs students on the fundamentals of video production and digital media. They learn to create documentaries, informative and multicultural digital media projects, as well as broadcast current events and local news correspondence. We encourage a set of fundamentals among our students that have become defined by our slogan ACT – Attitude, Commitment and Teamwork – to facilitate the success of their academic achievements and overall future. At the end of the term, our program holds an event honoring the students and their accomplishments. YDP TRAVELING ENRICHMENT PROGRAMS: Digital Photography; Graphic Design; Video Production; 3D Animation; Web Design; Laptop Linguistics; Digital Green & Science Environmental Media; Video Fitness & ACT for Multimedia.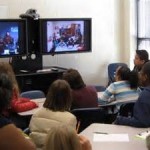 Distance Learning – Educators, content providers, government agencies and industries have been attempting to bring the benefits of technology to the classroom for years. Under this concept, two-way digital technologies will allow for interactive television, data and internet communications to schools and selected resource provider sites. Each school site would have the capability to receive and transmit lessons from school to school or from science centers, museums, educational centers, etc… This project has sparked the interest of organizations and companies such as: The Smithsonian; NASA; Science Center; Discovery Network; Museum of Art; City of Los Angeles; AT&T Project; Colleges & Universities.MISSION: Provide opportunities for life-long learning for children and adult residents of underserved communities. Teach, train and credential teachers, while providing valuable in-services. Enhance access to the cultural, educational and informative resources. Provide a reciprocal, multi-branch video conduit to access the cultural wealth of each community. Demonstrate the uniquely compelling intersection of information resources with technologies of access and distribution. We also offer the following services: Tele-Conferencing; 2 Way Live Classes; Radio/TV Classes; Online Classes.
Education Gallery