Mission Statement – Heart and Soul Design Communications is a media hub for emerging professional filmmakers working together and creating projects that make a difference. Our mission is to provide the community with affordable production services, quality hands-on media training, and equipment resources.
Production As a Media Center, HAS designs, integrates and implements all facets of video and film production. Our mission is to provide affordable media services to educational, religious and non-profit organizations.
Education – HAS Center offers youth and adult classes and works closely with Youth Development Program (YDP) to provide after school instructors with various multimedia programs. We also offer two-way digital technologies which allow for interactive television, data and internet communications to schools and selected resource provider sites.
Equipment Sales & Rental – Please visit our partner for more information.
FOUNDER
Dyke H. Redmond ("Dr. DK"), was born in Chicago, Ill, and moved to Los Angeles' William Mead Housing Projects, better known as "Downtown" in 1959 with his mother and five siblings. Although not learning his ABC's until the seventh grade, he earned a AA from Pasadena City College, BA and MA from the University of California, Los Angeles (UCLA) in Design Communications, MA from Fuller Theological Seminary, and a Doctorate from United Theological Seminary in Dayton, Ohio. After working as a Graphic Artist and Distribution Representative for a New York based Publishing House, he became one of the first Public, Educational and Government Access (PEG) Programming Directors in the Cable Television Industry, Before leaving the Cable Industry he started three Labor Unions with the Communications Workers of American.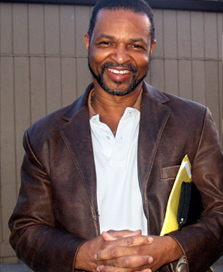 Through Communications Bridge in Hollywood, he taught underserved individuals how to get jobs in the Television and Film Industry, a Project founded by famed actor Brock Peters and his wife Didi. Starting his own Production Company, he was nominated for two Emmy's, and won four Cable ACE Awards. He has been honored with a the West LA College Teacher of the Year Award; California State University, Los Angeles Broadcast Department highest rated Teacher by students, Technical Director of the Black College Satellite Network, Executive Director of LA 36, Los Angeles' citywide Educational Channel and an Adjunct and Tenured College Professor.
"Nominated for 2 Emmys, awarded 4 Cable ACE Awards, and honored with Teacher of the Year Award."
Dr. DK has built television studios from Inglewood, CA to Brooklyn New York's Medgar Evers College. He now serves as President and CEO of Heart and Soul Design Communications (HAS), located in Inglewood, CA. HAS produces a variety of MultiMedia projects: Commercials/PSA's, Music Videos, Documentaries, and "Live" events; specializing in television Production, Training and Distance Learning using "Live" two-way interactive teleconferencing technology. Over 140 Los Angeles and Inglewood Unified Schools, K-8 are producing MultiMedia productions, as part of their partnership with HAS. The students also host "YDP Presents" a weekly 30 minute show on KLCS, a PBS Station.
Dr. Redmond has been married for over thirty years and has two daughters, Danyelle and Dominique. Dr. DK's simple goal is to use MultiMedia as a tool of communication and technological empowerment, infecting lives with good so that they know, experience and share love.
OUR FACILITY
Heart and Soul is a fully equipped studio for all of your production needs. We feature a talk show set up stage, a sound booth, a post-production editting room, 2 computer labs, meetings rooms, etc.

OUR STUDIO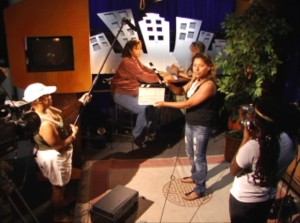 We offer a full production stage equipped with lighting, 3 professional cameras, teleprompter, audio recording, and a special effects generator. There is also a full size dressing room available with attached restrooms. It's perfectly suited for talk shows, cooking shows, live performances, and more.

CONFERENCE ROOM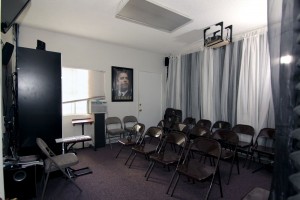 Our conference room is equipped with a Mac computer, projector, SMART Board, tele-conferencing, and seats 25 to 30.

COMPUTER LABS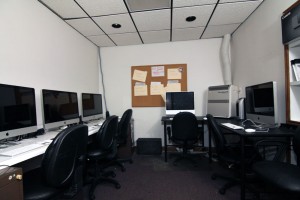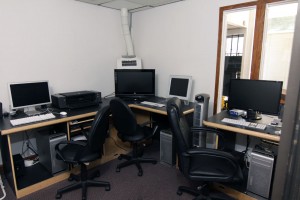 We have 2 computer labs equipped with iMacs and G5 Towers with the complete Adobe Suite programs, Final Cut Pro, Pro Tools, and more.
If you have any questions about our facility, please feel free to contact us. Thank you.

Job Opportunities
Contact Us
Heart And Soul Design Communications
1410 N. La Brea Ave.
Inglewood, CA 90302
EMAIL
Hasstudio1@aol.com
PHONE
(310) 671-1794